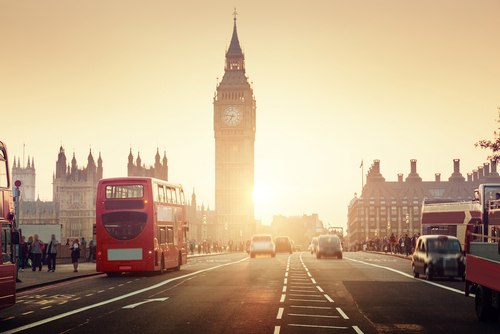 Courier services in London are not hard to find. However, finding a respected courier service which can get your precious goods delivered on time, will not let you down and at the same time offer acceptable prices, takes a great deal more investigation. But if you are armed with the right info and you know what you should be looking for, then tracking down a solid courier service is going to be a lot easier. So, what do you need from the best courier services in London?
The growth of courier services
Couriers have become one of the most important services across the globe over the last years. This is partly due to a change in shopping behaviour (more consumers now prefer the convenience of shopping on line), it is partly due to enhanced communications technology in the 21st century and partly, of course, due to the current concerns and restrictions brought about by Covid-19.
The increase in accessible courier services in London is good for consumers and businesses because of the fact it creates greater competition. To survive, courier organisations have to keep up with other similar businesses, so they have to adhere to set regulations and prices within their industry. But there is no doubt that some couriers (especially smaller start-ups) will leave you frustrated waiting by the letterbox or anxious as to whether the supply chain will be fulfilled.
London is the centre of industry
The city of London especially is a vast metropolis – the headquarters of elite businesses and cosmopolitan consumers – it is here you will find all the leading names in financial services, professional services, media, technology, tourism and retail. Only the best courier practices will suffice and we are proud to say that here at Same-Day Dispatch, we serve many organisations within London as long-term clients or simply as delivery destinations.
Financial services in London
London is the hub of UK decision making and for many it is also the centre of industry. You will find the biggest names in financial services – i.e. the Bank of England, Lloyds, Barclays and HSBC. Indeed, you will also find Titans in the insurance industry like Aviva. An unrivalled leader in the European market, London remains one of the financial centres of the world. Courier services in London have to be reliable, offer a guaranteed service and make sure there is a safe and fast transfer of important documents. This function maybe given on a regular basis or for those unforeseen urgent callouts. This is when you may be looking for a same-day courier services.
Media, technology and retail all need courier services
In the same way, industries like Media and technology all need courier services to relay important documents which ensure that supply chains are kept running smoothly and executives, employees and most of all, customers have satisfactory communications. Not everything can be done online. Also, in retail in London, as stated above, ecommerce is a bigger player in these changing times, so precise deliveries of goods are essential.
How do you know a delivery service is not going to let you down? The first thing you need to do is look for positive feedback. Do customers appear to be satisfied with the courier service they have been given? Are they respected and thriving in the industry? Can they offer the kind of services at the cutting edge of technology (i.e. delivery tracking; same-day courier). Visit our feedback page here
Here at Same-Day Dispatch Services Ltd we have access to over 230 depots across the UK and in excess of 2,500 delivery vehicles. Also, with a huge network of couriers in London, we can deal with anything that fate is likely to throw at us – or you – and keep your parcel on route and on time. For a quote click here. We could be with you within the hour…
Tags: Courier, Courier Services, Parcel Delivery, Same Day Couriers Service
---