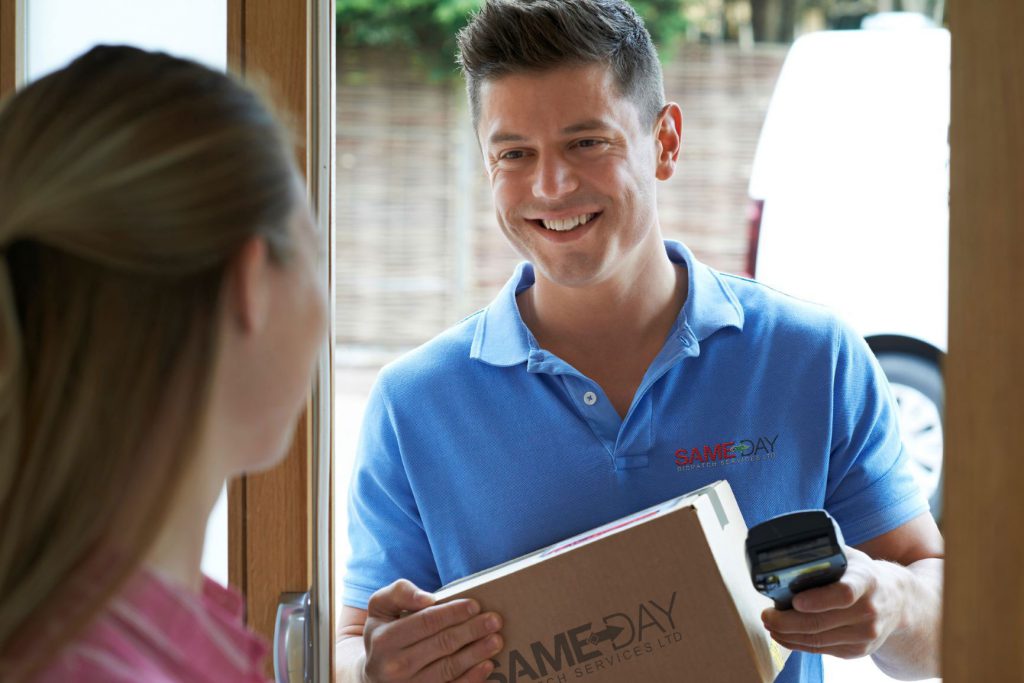 Same-day Dispatch Services is a courier company dedicated in providing the very best the industry has to offer. We are proud to have established an enviable reputation for honest, reliable and excellent service with a keen focus on security and cost effectiveness. We are an independent family run business with one goal in mind – to be dependable hence we offer unparalleled levels of service to all our clients.
We operate both time critical same-day and express next-day deliveries across the United Kingdom and a comprehensive range of global services.
We service many small and medium sized companies right up to major blue chip corporations and can guarantee that no matter how large or small your business is, we have the solution to all your transport issues.
The consistency of our service has attracted clients in the banking industry, telecommunications, motor, medical, pharmaceutical, financial, legal and courier companies where we provide a cost-effective and reliable back-up service.
We understand that your consignment is vitally important to you which is why we have a dedicated team of friendly staff ready to receive your calls to ensure your shipments arrive safely on time, every time. Our computerised booking system is simple yet comprehensive allowing us to provide you with 'hassle-free' immediate and accurate quotations to and from any location.
We have the systems, the experience and the couriers to handle everything from a simple daily local courier delivery to the most demanding contracts.