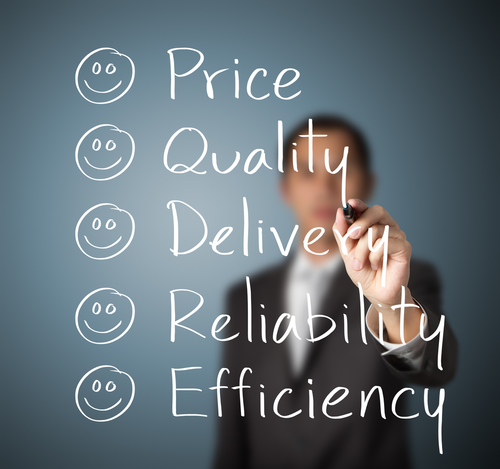 Good courier services are hard to come by and many people either do not know how to find one or look for a cheaper service rather than a good one. Although finances may be tight currently, it is never a good idea to choose courier services based on the cheapest quote as a bad service will undoubtedly cost you more in the long run. There are many other things which should be considered when looking for a courier company for your business.
You should always think about the types of services you will need to use in the course of the year and look for a courier service which provides all of these services. There is little point starting an account with a company who cannot provide you with all the services  you need, and you will also have to look for other companies from time to time. So, if you ship internationally on occasion, be sure to look for a courier who provides this service.
When collecting quotes from courier services, you should always give them as much information about your business needs as possible. This will help them to formulate a deal which is mutually beneficial and which is efficient and practical for both parties on a daily basis. It is also important to use a well established company who provide quick and efficient courier services, like we do here at SameDay Dispatch, because from an inferior company, lost parcels or time delays on document deliveries can prove costly for any business.
Tags: Courier, Courier Services, Parcel Delivery, Reliable Couriers, Sameday Couriers
---