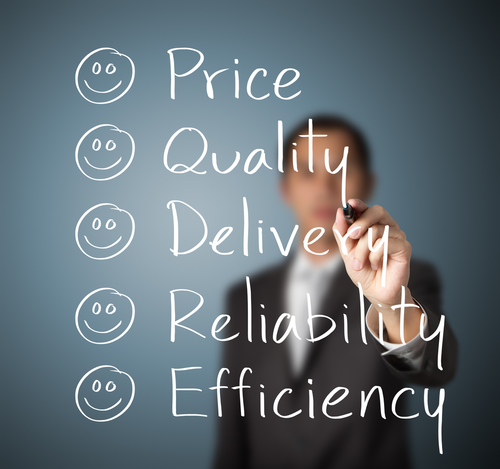 Our reputation is of great importance to us and we love getting good reviews, but the main reason that we ask for courier testimonials and feedback is so that we can continually improve our offering. We use feedback as a tool to identify and appropriately reward our staff for great customer service and to take any necessary action should shortcomings be identified.
We believe that it is this proactive response to feedback from our customers that sets us apart from our competition. We are always listening and responding to what you have to tell us and this is why we are constantly improving our service. We understand what our customers need from us – an efficient, friendly and cost-effective same day delivery service whereby your goods are guaranteed to arrive at their destination on time and in the same perfect condition that they were in when they left you. Whether you are selling delicate items over the internet or require a last-minute emergency courier service because you have been let down, you can always count on us to deliver.
We have a relentless commitment to perfection and this means that we embrace new technologies and train our staff to employ them in the most effective way. This ensures that you, the customer, get the best possible level of service from the first moment that you make contact with us to when you receive a signature proving that your delivery has been safely received by its intended recipient.
Our courier testimonials often praise us for our reliability and professionalism and this is something that we are very proud of. We work hard to deliver a best-in-class service at all times and believe that pleasing our customers is the most important part of our work so to regularly be told that this is where we excel is very valuable and welcome feedback.
As with all statistics, we don't rely solely on customer feedback to know that we are doing well. We regularly review performance figures and ensure that our loyal customers are still using our services at the expected frequency. Should changes to a regular schedule be noted, we follow up to ensure that our service hasn't fallen short. We enjoy satisfying the same day delivery needs of new customers but believe that loyalty to long-standing customers is of key importance to maintaining our position in this competitive industry.
For this same reason, we always ensure that we fully understand each customer's requirements in order to offer the most appropriate and cost-effective service, guaranteeing that the customer only pays for the service that they actually require without unnecessary bolt-ons. This level of honesty is key to our business operation and not only saves the customer money, but ensures that everyone within our organisation that is involved in each delivery entirely understands the requirements associated with it.
Our proven levels of customer service not only secure us new work but keep our loyal customers happy – and this is truly what drives us.
---