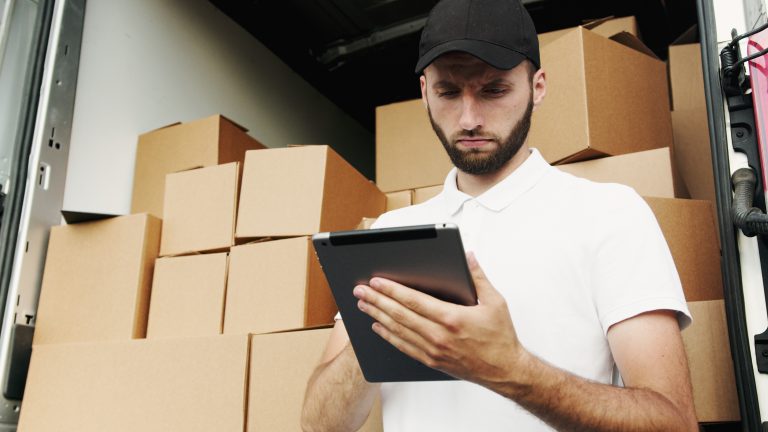 There are a few effective ways in which you can reduce your pallet delivery costs without compromising on the speed of collection or quality of service. The most important thing when booking pallet deliveries is to ensure that your measurements are accurate. Make the most of your pallet by ensuring that your load is evenly distributed across the whole pallet without overhanging at the edges. If your items take up less than a full pallet, you could save money by sharing the pallet with another company. If you are interested in this option but do not have another company to partner with, please give us a call and we will be happy to advise.
Make sure that you carefully measure the height of the pallet and be as accurate as possible on the weight. This will not only ensure that your pallet delivery costs are correctly calculated but also that the correct equipment is used to handle and move the pallet when required, which improves safety both on the lorry and at the warehouse.
Many companies who send multiple pallets in a single consignment can save on their pallet delivery costs by minimising the number of collections made by a lorry, allowing us to pass on our diesel and vehicle wear savings to the customer. If time is not of the essence, then waiting until you have multiple pallets ready to send can be very cost-effective. If you have enough pallets to fill a lorry, this represents the best value of all for your business.
Same-day and next-day deliveries are always more expensive options than choosing for your pallet(s) to be delivered on an economy service, so if you have time to spare, this is another very effective way of saving money. Choosing an economy service doesn't affect the quality of service that you receive because all loads are insured, cared for and handled in the same way.
Making sure that you choose the correct insurance value for your palletised delivery is another way of saving money. Overestimating the value of your delivery increases the cost of our service to you, so always check that your delivery value is correctly recorded.
The final way of saving money is by booking the correct vehicle for your job. Booking a refrigerated van when it is not required will cost more than the equivalent non-refrigerated vehicle. If you have the means of loading your pallet onto the lorry, then a tail lift vehicle is unlikely to be required, which will also minimise the driver waiting time at your premises, making the delivery more efficient and, again, creating savings in the logistics chain that you can benefit from.
To discuss your requirements for pallet deliveries and identify the most cost-effective option for your business, please don't hesitate to get in touch today. Our friendly and helpful customer services team look forward to helping you to save money and benefit from our excellent service.
---