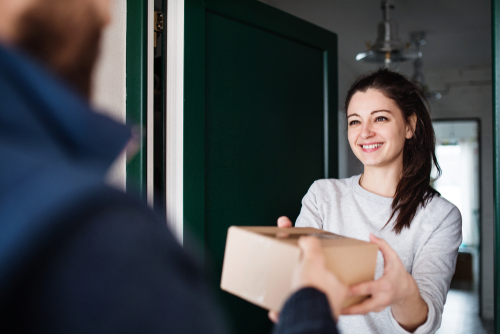 Getting important documents, parcels, packages and items to their destination quickly, safely and affordably is a vital part of the everyday running of many businesses and organisations. Sometimes these things can be planned ahead of time, with courier services having several days to transport items, but at other times, only an express service will do.
This is where a sameday courier service, as offered by SameDay Dispatch, can make all the difference and ensure that your vital document or package arrives safely and before your deadline. Being able to get things to their destination within a guaranteed timescale is imperative in business, whether you need to send legal documents to arrive before the office closes, or ensure that a client has your business proposal in their hands as quickly as possible.  Whatever the reason, a sameday courier service can ensure that your item gets there.
Choosing a Sameday Courier You Can Trust
Plenty of delivery companies may promise sameday delivery, but you and your business need to be able to trust 100% that the job will be done.  That is why it is always advisable to use a delivery company such as SameDay Dispatch, with a great reputation for keeping our delivery promises and offering highly reliable and affordable courier services.
Our innovative approach to tackling deliveries, not only sameday courier services, but also domestic and international deliveries too, means that we can transport virtually anything, virtually anywhere in the world, and our aim is always to achieve 100% customer satisfaction by getting the job done to the very highest standard.
---