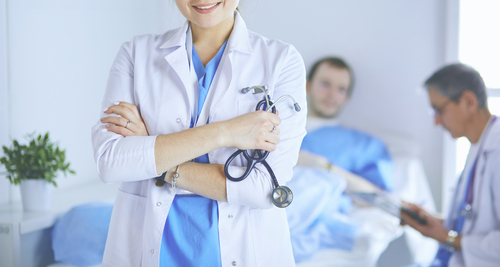 All industries in the UK need courier services they can rely on: A go-between delivery facility that oils logistics and makes supply chains work. To gain trust and a loyal following from customers, executive management needs courier services which are trustworthy. Reliability is paramount – enough to allow minimum input while systems not only work smoothly but thrive to such an extent that business expands.
Not easy to find. But here at Same-Day Dispatch Services Ltd, we believe we have access to a fantastic network of couriers, vehicles and delivery partners to make the most complex organisational goal a reality. Our testimonials speak volumes. Superior resources and unique experience has allowed us to offer our courier services to the healthcare industry where safe and fast delivery is absolutely essential.
The one achievement we value, perhaps more than anything, is the fact that the NHS and the private healthcare sector trust us to deliver on our promises. We believe it is in the medical industry more than any other, that logistical systems have to be truly efficient and consistent so human lives are not put at risk.
Who uses our courier services?
Through specialising in this industry, we have applied a genuine work ethic to the task in hand and gained a unique experience and knowledge of the courier services that are needed. As with any industry we offer same day courier services, air and sea deliveries across the world, and much needed support through friendly and personal delivery. We can also deal with fragile goods or goods which may be difficult to handle. If there is need for more than one man to move your consignment then don't worry, we will get it sorted.
We offer services to all sectors within the healthcare industry but clients tend to be medical device manufacturers, PPE manufacturers and suppliers, chemical and cleaning manufacturers and suppliers and life support equipment suppliers.
What do we offer?
We are proud of the services we can offer. Just take a look:
1 hour collection nationwide.
Time critical delivery. In other words, as well as getting consignments to their place of delivery in double-quick time, the customer can also specify the exact time a delivery is needed.
99.7% on-time delivery
On average we deal with over 300 emergency calls per week
At Same-Day we have access to over 3000 logistics providers.
We deliver internationally with the support of our partners in air freight and sea cargo.
We can guarantee delivery (see below)
How do we do it?
We have access to the top courier services across the UK and Europe. Also, we have access to vehicles and depots to get your consignment to its delivery place safely and speedily. You can start by getting a quote (click here). When you contact us, open an account or make an order we can contact the courier services which will be most beneficial to your project. More than that, we aim to guarantee delivery by ensuring that in all cases we provide back up resources where needs be. By this we mean, that should any courier tasked with your project has a hitch, we will replace them, to ensure your delivery stays on track.
Courier services go the extra mile to beat Covid-19
Covid-19 has torn the world apart since the beginning of 2020. The UK has remained resilient and found ingenious ways to combat its spread. As leading couriers in the medical industry, we have created our own system to support the fight and specifically enable businesses, big or small, stay one step ahead. This is our "Covid test courier service". Through a Covid-19 test courier kit you can find out quickly how safe your employees are. With an easy booking system and delivery to your nominated laboratory, we can help you get test results as soon as possible without the hassle.
Tags: Courier, Courier Services, Couriers, Parcel Delivery Services, Sameday Couriers
---