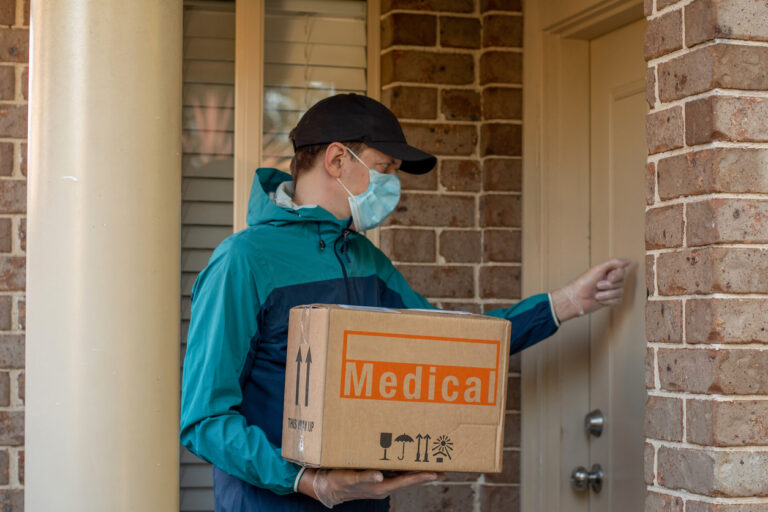 Healthcare is a rapidly evolving and fast-moving environment in which the delivery of essentials is a key factor in helping the system run efficiently. Whether it's blood, medication, samples, or equipment, same-day deliveries guarantee that hospitals and healthcare settings can provide the best level of care to their patients.
To make sure that your setting is able to meet patient needs, it's essential to pick the right same-day healthcare courier:
Providing specialist packaging: Medical and healthcare deliveries can be varied, from milk for babies to clinical samples. That's why you need to choose a healthcare courier who understands how these items need to be stored, handled, and delivered.
Quick turnaround: Many medical deliveries are time critical. To make sure that any unnecessary delays in the treatment process are avoided, the best healthcare couriers will be able to offer specialist vehicles, for example, temperature-controlled vans. At Same Day Dispatch, we offer a 60-minute collection and delivery service thanks to our nationwide team, which includes over 3000 logistics partners.
Cost-effective: Choosing Same Day Dispatch means that you'll be paying competitive prices for same-day healthcare couriers. Using our booking system is easy and gives you an accurate quote immediately. You can also talk to our friendly, experienced team if you're unsure as to exactly what you need.
Customised for you: A healthcare courier can provide a delivery that is precisely tailored and suited to your setting's needs. Every Same Day Dispatch healthcare delivery is bespoke, so the courier can provide an entirely personal service. If things change during the delivery, you can let your courier know so that adjustments can be made. This also means that there is no danger of your delivery being mixed up with someone else's.
Guaranteed: Unlike postal deliveries, same-day healthcare couriers guarantee that every single delivery will arrive on the same day. We will also provide a back up vehicle in case of breakdown (an extremely rare occurrence) at no extra cost, so you know that your delivery will be on time no matter what.
Flexible: If patients require blood or organs for surgery, it's vital to know precisely when they will arrive so that the staff team can plan patient care accordingly. Your courier will provide tracking information on when your delivery will arrive. This means that patients can be prepared for surgery or other treatment can be planned.
To find out how Same Day Dispatch can support your healthcare needs, please call our professional and knowledgeable team on 0800 999 1010. Setting up an account with us is quick and easy and there are no costs or minimum order values required.
---