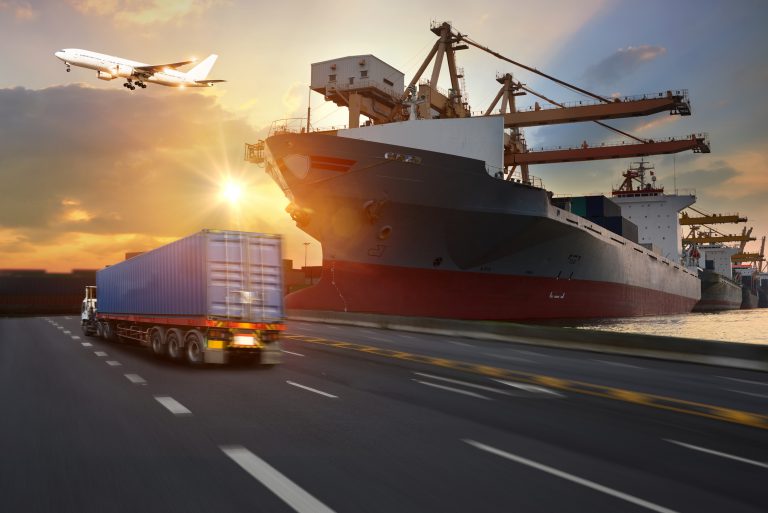 No matter what kind of item you wish to ship abroad, you surely want it to arrive to its destination as quickly as possible. But, are you ready to pay more money in order to save some time?
The thing is that some parcel shipping methods are more affordable than others. And in some cases, this can mean a lot, especially when long-distance shipping is concerned. Unfortunately, cheaper shipping methods are usually not as quick as those more-expensive ones.
Each shipping method has its own advantages and disadvantages. Deciding which one to use depends on your budget, your time, as well as the type of cargo you need to transport. With so many factors coming into play, it's impossible to say which one of them is the very best. It's up to you to decide…
And the only way to do it is by learning more about each of these shipping methods. So, let's discuss each one of them more thoroughly!
Air Freight
When it comes to international shipping, air freight is, by far, the fastest method. This isn't a surprise, considering that a plane can fly much faster than a ship can sail, not to mention that it can reach almost any destination on the planet, which isn't the case with trucks.
So, now that we've established that air freight is much less time consuming than ship freight or truck freight, it's time to talk about the downsides of this shipping method. The biggest downside is obviously the cost.
In almost all cases, air freight is more expensive than any other shipping method. It might not be a big deal if you're gonna send a small item across the planet, but if international trade is your business, the cost of air freight can take a toll on your company's profits.
Another problem with air freight is that the space inside a plane is limited – there's less space inside a plane that inside a cargo ship. Therefore, weight is a major factor and you might not be allowed to transport your entire cargo in one go.
Pros of Air Freight:
The fastest international shipping method
Usually no delays
Safe & secure shipping method
Can be used anywhere in the world
Cons of Air Freight:
Sea Freight
Sea freight seems perfect for bulk shipping. Why? Because it's really cheap. It's actually calculated that sea freight is about five times cheaper than air freight. Unfortunately, it's also much slower.
So, if you're low on supplies from China or some other remote part of the world, you will have to wait for weeks or even months for your shipment to arrive. With air freight, such concern wouldn't bother you. Shipping goods from China to Europe via airplane usually takes only a couple of days.
Another issue with sea freight is that it's not possible in every part of the world. For instance, shipping items from one of the big industrial centers in mainland China is impossible to do via sea – some of those cities are thousands of miles away from the nearest harbor.
On the bright side, sea freight is much more eco-friendly than air shipping. The thing is that that, on average, only 15g of CO2 is emitted par one tonne of cargo in sea freight. We say 'only' because the CO2 emission air freight causes is more than 40 times bigger.
Pros of Sea Freight:
The cheapest method of long-distance shipping
Much more eco-friendly than air freight
Cons of Sea Freight:
Time-consuming
Not available everywhere on the planet
International Courier Companies
When it comes to shipping items in Europe, the most cost-effective method is road freight, done by international courier companies. It's much cheaper than air freight and much faster than sea freight.
Furthermore, hiring couriers to take care of the job, means that you don't need to do anything apart from giving them the package (if you're the sender) or receiving the package at your own address (if you're the recipient).
Another great advantage of courier services is that they're generally considered to be much safer than any other shipping method. So, if you need to transport your valuables or some fragile items, international couriers are the ones you should hire for the job.
Apart from using courier services to send/receive small packages, you can use them for bulk shipping purposes as well. The thing is that most international courier companies (at least those serious ones) have vehicle fleets with vans and trucks of different sizes. What this means is that they'll be able to deliver your whole cargo in one go.
Speaking of their vehicle fleets, there are some courier companies that use airplanes and ships as well, not just land-based vehicles. And some have deals with other freight companies that allow them to use several means of transport in order to get your package delivered at the fastest and most-affordable rate possible.
Pros of Courier Service:
Ideal for international shipping across Europe
Fastest shipping methodat shorter distances (up to a thousand miles)
Way cheaper than air freight
Very reliable, safe, and secure
Cons of Courier Service:
Not ideal for cross-continent shipping
Which Shipping Method Should You Use?
There are so many factors that come into play when international shipping is concerned. Sometimes, the best-possible solution would be to use several different shipping methods to get your items delivered.
For instance, in order to get a shipment from mainland China to your place in the UK, it would be best if you could use a combination of air freight (to get the shipment from central China to a harbor), sea freight (to ship it from China to one of UK's harbors), and courier service (to get the cargo delivered to your door). 
Luckily for you, there are some international freight companies that can do this for you. Rather than deciding which shipping method is the best, you can leave everything to them. No need for guesswork about which kind of shipping option is the best for the item you're sending/receiving, let Same Day Dispatch Services decide it for you!
Tags: Courier, Courier Services, Parcel Delivery, Reliable Couriers, Sameday Couriers
---