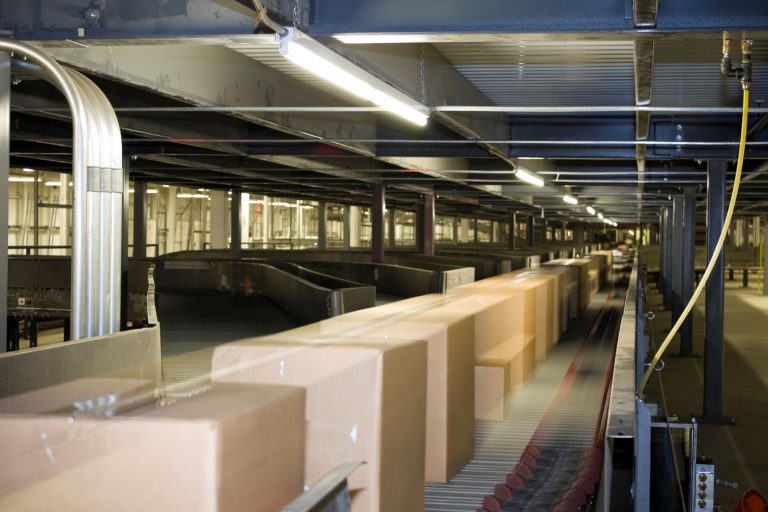 Sometimes you want a same day delivery service. You turn to Google and ask for suggestions for parcel delivery services, and you get a list of companies. You notice some are called couriers and some are carriers.
You have a vague impression of couriers being those people on a bike of some kind dodging through the traffic. So, you opt for this personal service for the certainty of same day delivery. However, did you make the right decision?
You may be more interested in a next day parcel delivery service. You assume you don't need the speed that the courier suggests, so you opt for the carrier. Good choice?
As with any business sector, there are many words used that those inside the profession understand. We don't want to presume that all our clients have this knowledge. To help you make the right choice we want to help you understand the difference between a courier and a carrier and which might be right for you.
The courier parcel delivery service
A courier can guarantee same day delivery when a carrier cannot. This guarantee comes because a courier picks the parcel up from location A and delivers it to location B. The courier agrees to pick up your package from a set location discussed with you, the customer, and then directly delivers it to the destination. The parcel is not limited in size, and most courier services run a fleet of vans and trucks, with only some firms restricting themselves to small parcel messengering in inner cities or large towns.
Your courier parcel delivery service is not restricted by the demands of other parcel deliveries. You will enjoy a personalised service with the company, who will work with you to meet your needs. Equally, it is likely that the parcel will stay with the driver in this van until delivery. Therefore, there is no need for processing at a distribution centre, which can cause delays and other issues. The likelihood of damages or loss of your parcel is reduced significantly, and your end customer receives the same care as you received when setting up the delivery.
This service is appealing because you have more control and more security of service. You can make promises to your customers that you might not be able to make with a carrier. As this is a dedicated service, you will pay more for a courier.
The carrier parcel delivery service
The carrier could be part of a supply chain or could deliver directly to the customer. The significant difference from a courier parcel delivery service is you will not be able to specify the logistics. For instance, the carrier might only be responsible for picking up your parcel and delivering it to the distribution centre. Equally, the carrier may only take responsibility for delivery to a set locality.
The need for a supply chain between carriers usually means that the carrier can only to offer next day carrier services.
The carrier will be responsible for making multiple parcel drops within an area. You lose the personalised service, as the carrier can only indicate a timeframe for delivery. This timeframe will be based on the manifest carried by a driver and the logistics of organising deliveries in the most cost-efficient way to all customers.
Although you are unlikely to have direct contact with the carrier who eventually delivers the parcel at the other end, you will be given the option to track the package online. This tracking offers basic information about where your parcel is and when this stage in the delivery took place. You are unlikely to find specifics such as expected time of arrival on the website.
However, as a carrier can maximise outgoings, some of these savings can be passed on to customers. The cost of a carrier for next day delivery is significantly less than that of a courier offering a same-day parcel delivery service.
Courier or Carrier: which should I choose?
If you are happy to have your parcel arrive the next day, then you are likely to need the services of a carrier. If you need a same day parcel delivery service, it is probable you will need a courier.
If you are receiving a parcel on next-day delivery, then your online store is probably using a carrier. This carrier may be part of a chain. Therefore, it may start with one company and then be passed to a local handler within the town or city to do the last leg of the journey.
If you worry about your parcel being passed between drivers and between hubs, then you are going to struggle with a carrier. They deal with large consignments within each van, and the driver is sticking to a tight manifest.
A courier is a more expensive option. However, the driver will pick the parcel up from you and deliver this to your customer or the recipient. This personalised service allows you to make guarantees you cannot make with a carrier, including that the parcel will arrive in a set condition by a set time.
Your costs and your needs will dictate which of these services is best for your delivery.
Contact Same Day Dispatch Services Ltd. We can offer reasonable quotations and a personal service. We understand how to deliver your parcel safely and on time.
Tags: Courier, Courier Services, Parcel Delivery, Reliable Couriers, Sameday Couriers
---