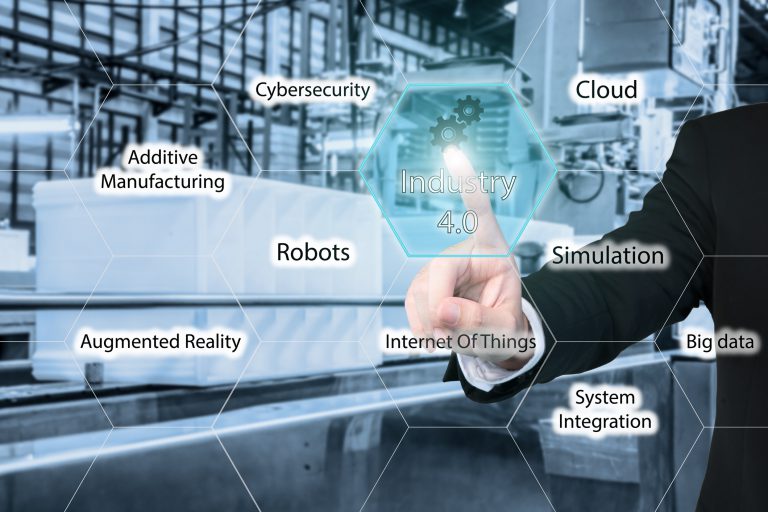 Delivery is an ever-evolving creature of the retail realm. Last year saw the rise of next-day delivery but moving forward, same-day delivery is taking centre stage.
There is no doubt there will be further revelations in the delivery sector. With a growing decline in drivers and an increase in demand for express delivery, businesses are now asking, what will the latest trends in delivery be? This post reviews the likely trends of the coming years.
Driver Shortage Will Continue to Grow
There has been a global shortage in delivery drivers and long-haul drivers as a result of exploding demand coupled with perceived job limitations including low pay and poor conditions. Unfortunately, it seems this trend will not slow anytime soon.
Data shows that in the US, import and export traffic nearly doubled in the sixteen years since the millennium. During that time, twenty-foot equivalent unit (TEU) container traffic increased from 28.3 million TEUs in 2000 to over 50 million TEUs in 2016. Even though the demand for drivers is high, the number of qualified drivers is not meeting demand.
Demographics play a large part in this. Labour statistics suggest the average age of delivery drivers and haulage workers is fifty plus. Drivers are nearing their retirement and without drastic change, we will see a lack of a skilled workers to take over from them.
While technology is being developed to allow for driverless trucks and automated deliveries, it will not be widescale for several years to come, even though it has now entered trials in several major countries. Once this technology becomes mainstream, it may alleviate some of the pressure but until then, shortages will likely increase.
Blockchain Technology Will Revolutionize Logistics
Many logistics companies are now implementing IT solutions into their supply chains in an attempt to compete globally. This trend will continue and small and mid-size companies may try to wrestle some momentum from larger companies using data and blockchain technology.
Big data will lead to more secure supply chains globally. While large companies can already afford to make their supply chains relatively safe and secure, it is smaller companies who stand to make the most from the implementation of new technologies such as blockchain. Their supply chains will become safer and their communication capabilities globally will also improve, minimizing error and fraud.
Many companies will move toward using blockchain when working with global freight companies to ship goods. This will simplify and quicken their ability to approve specifications, see their cargo and inventory, and monitor deliveries.
Mass adoption of big data will likely be a game-changer in logistics and blockchain will be at the forefront of this, saving valuable time needed to record transactions and move stock. With many parties involved in a supply chain, it will allow shippers to minimize the information disruption and paperwork needed to maintain the chain. It will also limit the need for intermediates as all parties have access to information, allowing direct communication between parties.
Payments Will Be Safer
With the introduction of cryptocurrency and online payments such as ApplePay as alternative forms of payment, instant payments will increase within the logistics industry. Most shippers that require ad-hoc deliveries pay using debit or credit cards and freight companies are often pressured into offering this service. This allows for payment flexibility and increases cashflow. Moving on, it's likely the use of cryptocurrencies like bitcoin will become more widely accepted, which will lead to safer payments and greater customer privacy.
Whether or not a major financial institution decides to adopt their own cryptocurrency remains to be seen. But, this would make it far easier and safer for logistics companies, particularly for recovering duties and taxes for international deliveries.
Machine Learning will be Widespread
Artificial intelligence and machine learning are hot topics in the logistics industry. These technologies are developing rapidly and are set to reach new heights throughout 2019 and beyond.
Artificial Intelligence is particularly useful for large dynamic data sets where there is a fluid relationship between dependent and independent variables. Large amounts of data are commonplace these days and computing enhancements are allowing continued growth. Machine learning is applicable to a wide range of logistics services in this respect. It is already being implemented in warehouse management systems, supply chain planning, and inventory visibility, among others.
Fulfilment centres are placing more of a premium on these services as well. With a market with constant and diverse needs, machine learning can help businesses adapt to this changing landscape quickly and efficiently.
The Rise of Company Couriers
'Company couriers' are professional drivers trained in customer experience who can add value to companies. They work on behalf of the retailer and are the face-to-face component for them. With trends towards online purchasing growing at record rate, company couriers are vital for providing a human touch to online retailers.
The retail experience now requires very little interaction and it is these people that can offer that level of professional interaction to customers. With in-store interaction declining, it also begs the question whether we will see the rise of door-to-door upselling with deliveries.
Throughout 2019 and into 2020, it seems we will be seeing the role of company couriers further develop and evolve to meet consumer and business needs.
Ensure your business is working with a courier company who can offer a high level of customer service. They should treat your business as an extension of their own, giving the customer a great experience at the end of their purchase.
Final Word
The trends in the delivery sector will always evolve to meet customer demands. It's now more important than ever for businesses to assess their delivery processes and make sure they are poised to keep up with the latest trends. Investing in technologies to enhance delivery and finding a reliable courier partner are important first steps to keep you ahead of the trends moving forward.
Tags: Courier, Courier Services, Parcel Delivery, Reliable Couriers, Sameday Couriers
---