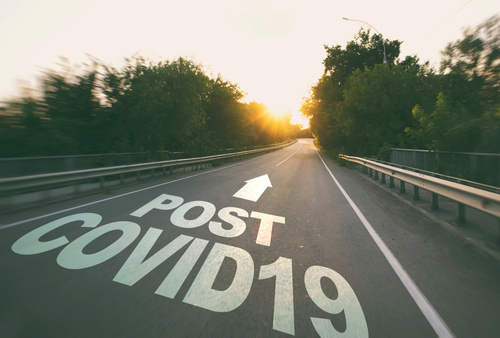 It has now been over two years since the start of the pandemic and it seems that there are few people across the world who have not felt its effects. All businesses, in the UK – not just couriers – have had to deal at some time with a disruption to their services; there may have been difficulty in obtaining basic materials for manufacture or problems in distribution within the supply chain. It now seems, hopefully, that we have seen the worst of what COVID-19 can do, but trade across the world is still recovering from that initial impact.
How Were Businesses Affected?
The spread of the virus in the UK caused absence from work which has meant businesses (including couriers) have at times had to consider providing services below normal quality. Where the supply chain has been affected, products or indeed services have been unavailable. Lockdown led to a fall in sales in high street shops but this was quickly replaced by greater online sales. Consumers adapted quickly to the problem and bought essentials online at first. This way of buying has continued as COVID has become less of a problem.
The Impact On Couriers
Here at Same Day Dispatch Services Ltd we try to stay ahead of the news in order to offer our clients the very best service. For instance, if we know the obstacles that are likely to arise, we are more likely to get your consignment to its destination safely and quickly.
Same Day Covid 19 Testing Services
In many ways we have been able to offer services to support our customers (and attract our new clients) with fresh robust services. For example, we already have a good reputation for working with public and private medical services. This has probably been borne out of the inspiring courier work we carry out with these services. Out of these partnerships we created our Covid Test courier service. This project we found was not only useful to medical services (speeding the link between examination and results) it also enabled everyday business and industry to view results in double- quick time.
Living With COVID-19
The experts tell us that COVID-19 will never go away, but there has certainly been a change in how it is perceived. Death rates have fallen massively, hospital admissions have fallen greatly and lockdowns are now very rare. We all now have to learn to live with it. As mandatory restrictions are relaxed, the hospitality sector in particular can get back to providing the kind of service consumers were able to benefit from before 2020. For couriers, international deliveries have been freed from problems incurred when borders have been closed or essential testing has led to inconvenient delays.
Courier Services In 2022
In 2022 we still experience unpredictable staffing but this is not all down to COVID-19. Brexit has created many problems (the withdrawal of European drivers for instance) which we are all still adapting to. But as much as these are problems in the here and now, it does look like the changes made in the courier industry could be beneficial overall. For instance, it has led to a review of driver salaries and training of HGV drivers. Also, a more diverse range of individuals are being attracted to the service.
At Same Day Dispatch Services Ltd we partner with a vast network of couriers across the UK and the globe. This enables us to offer you a service, even in the most difficult times, which matches your project needs. For an estimate please click here
Tags: Courier, Couriers, couriers near me, International Couriers, Parcel Delivery
---