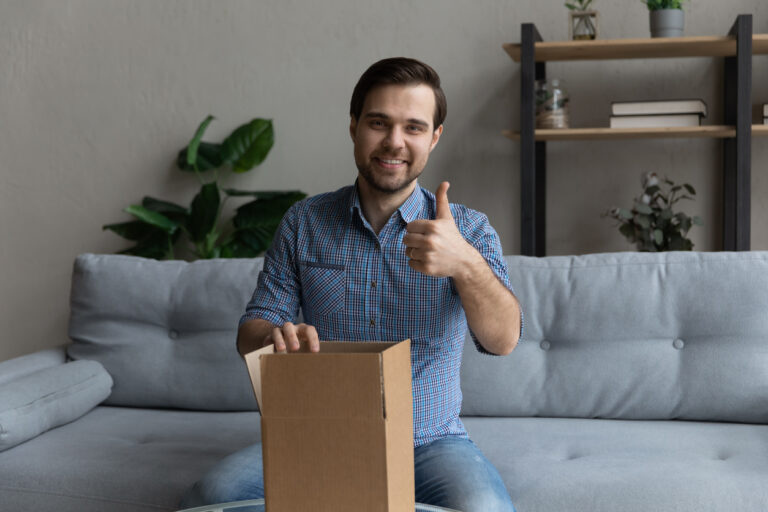 We are a trusted courier company serving a wide range of industries, delivering high-quality goods around the country to our clients' discerning buyers.
Services
Our standard kerbside-only service is enduringly popular, with products being delivered safely to the kerbside outside of the delivery address. We also have sufficient capacity to provide services far and beyond this, including handling products into the property and the disposal of any waste, including any old or damaged white goods which need to be recycled or returned to the manufacturer.
Depending on the type, size and weight of the delivery, we offer a range of delivery options. We offer a tracked pallet delivery service for large, heavy and bulky loads, which is very popular for the delivery of white goods and large items of furniture. For smaller furniture items and soft furnishings, our Luton van courier deliveries are particularly popular. We offer both a one-person and two-person team, depending on the needs of the customer and the size and weight of the delivery. Our pallet and van deliveries are fully tracked and insured for the peace of mind of both our client and the end recipient.
Tracking
We believe that it is essential that people know when to expect us, so we always guarantee delivery within a pre-advised four-hour window. We then contact the recipient 30 minutes prior to delivery, by text or telephone, based upon the client's preferences, to confirm our ETA. For customers who live in built-up areas, on narrow country lanes, or where access is limited, we are able to supply a smaller, alternative vehicle in order to ensure that deliveries can still be made to the client's satisfaction.
We are a family-run courier company and we know that waiting in for a delivery takes people away from doing the things that they'd rather be doing, so when you book Same Day Dispatch Services to deliver, that is precisely what we do – deliver! We are honest, trustworthy and dependable and will collect and deliver on time, every time. We provide real-time updates so that our client and their customer alike are kept up to date on the progress of their deliveries and are not kept waiting around.
Bespoke Service
Our service is always bespoke. We listen to our clients and understand their needs, then tailor the service that we offer to ensure that our clients always receive value for money and a guaranteed on-time collection and delivery. We take immense pride in being a trusted courier for many high street brands and clients in a wide range of industry sectors. We take the same care delivering garden furniture as we do with life-saving medical equipment.
Please call us today to discuss your needs with our dedicated team. Whether you require a same-day delivery or an international shipment, we can offer a highly competitive quote with a personal service. Why not make today the day you discover why we are the courier company of choice for so many clients?
---