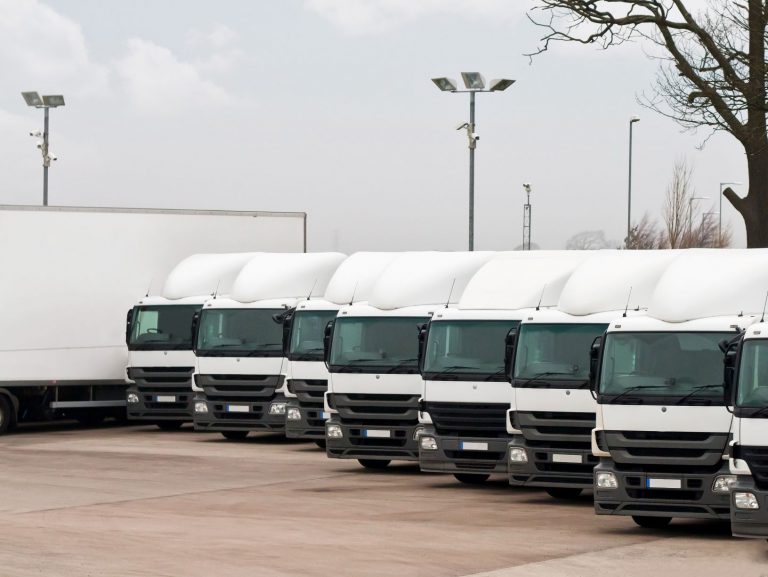 According to a customer survey carried out by Paragon Software Systems, the UK is suffering a driver shortage and lack of other skilled workers for a third year running. This is proving to be a major challenge to the logistics industry.
Future forecasts are showing this shortage will continue and even increase in the coming years. But what's the answer to this current logistics roadblock? This post will look at some of the challenges we're currently facing and the possible solutions.
What Is Causing This Driver Shortage?
The Freight Transport Association suggests that it is a combination of factors:
Cost of operator licence acquisition
Lack of understanding of the sector
Working hours
A lack of quality driver facilities
The cost to remain compliant, particularly for large haulage companies, is significant, and while major companies may pay for their employees to go through the relevant training, smaller courier operators and freelance drivers are struggling to make ends meet.
This coupled with the perceived career shortcomings of long hours for a basic salary (compared to incentive-driven office jobs) means that fewer young people are viewing logistics as a prospective job opportunity. Brexit has also muddied the waters, with many now uncertain what the future holds for logistics professionals.
Now the question remains – what can be done to combat this shortage and encourage a younger workforce into the logistics industry?
Investment in Technology
In a customer survey, it was found that more than 100 industry professionals were using telematics of some type and of those, 45% had interfaced this with their routing and scheduling software.
Technology is now playing a crucial role within the sector, giving companies more visibility and control. Most fleets have tracking systems in their vans, with over half utilising electronic proof of delivery, 40% fitted with cameras, 25% with live temperature monitoring, and 20% with live workforce apps.
By using technology, companies are finding they can alleviate some of the pressures of modern delivery driving and logistics, making for a more enjoyable environment to recruit into.
This means that courier service companies can provide a safer, more reliable and comfortable experience for both their customers and their drivers.
Technology can also help with giving more accurate delivery windows and ETA's which allows for more drops and, ultimately, increased revenue. Focusing on this process may be a viable way to eventually increase the wages of drivers nationwide.
With technology already making improvements in the logistics industry, now is the time to push for further investment in technological advancements to help decrease the driver and skilled worker shortage.
Increase in Driver Training
The Driver Certificate of Professional Competence (CPC) is viewed by many as a major reason for the driver shortage we are currently facing.
It's clear that greater investment in training needs to be made. Experienced, trained, and respected drivers are the backbone of the industry but with an ageing population, something has to be done in order to continue to deliver great service. This, coupled with raising awareness of the value of the profession, will be a major step forward in aiding recruitment into the industry.
The Henderson Group training academy in Northern Ireland has taken steps toward helping with the training of courier drivers. They have developed programmes with the help of the RTITB instructor academy, which deliver instructor training to trainers of the Henderson group.
They have now qualified as CPC instructors and are providing training to the 136 LVG drivers within the company. In addition to this, they are offering their training services to third parties. The instructors have already delivered CPC training to more than 100 individuals over a four-month period.
This has worked out incredibly well for the Henderson Group as they are benefiting from the experience of their drivers, but also are profiting by running training courses for other companies.
This is raising the profile of the job and the respect within the sector for well-trained individuals. Going forward, offering training is something that other large companies within the UK could also look at implementing to help reduce the driver shortage.
The Role of the Government and Regulatory Bodies
It seems that government bodies have left the skills shortage in the hands of the industry thus far, but it does appear that it needs some help in alleviating the pressures.
In an effort to help alleviate the shortage issue for companies across the country, the British International Freight Association has launched a freight apprenticeship microsite which will focus on helping both employers and their potential recruits to understand the apprenticeship opportunities in the industry, relieving the pinch that companies are facing.
The Freight Transport Association are also campaigning for the following changes to alleviate the issue:
1) Student-style loans for vocational training
2) Better driver facilities
3) Quicker turnaround of medical queries by the Driver and Vehicle Licensing Agency
4) A campaign to raise awareness of the logistics sector in partnership with the Department for Work and Pensions
5) Members to promote the logistics industry and engage more with the public
Final Thoughts
The logistics sector is currently facing difficulties which are already having a knock-on effect on many industries that rely on this sector every day. But there are solutions to the driver shortage issue and there are many companies taking the first steps on the road to recovering from this problem, hopefully for good.
A combination of solutions is needed to alleviate the main concerns of young people entering the logistics industry. First and foremost, cost-effective training and license acquisition need to be implemented, along with more investment in technology and better driving conditions.
Consumer demand is currently on the increase and both logistics companies and governing bodies must come together to find solutions quickly to keep the industry moving.
Let Us Know Your Thoughts
What are your thoughts on the matter? Do you think the industry bodies and government are doing enough to help combat the driver and skilled worker shortage? Let us know your thoughts.
Tags: Logistics
---