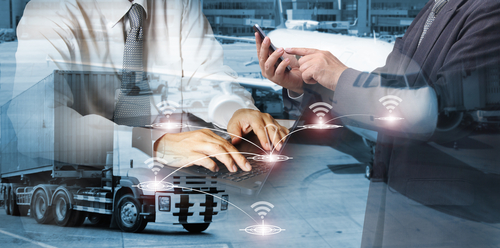 Each courier service will offer unique services and benefits – just as each of your delivery items or consignments will need individual attention. There are many courier companies out there and many of them tend to be faceless. Logistics managers tend to think couriers are all the same standard and offer more or less the same service. But they are not – they differ wildly. So how can you be sure the courier service you contract will be able to offer the factors you need? What should you be on the look out for?
Local Or International Courier Service?
When considering a local courier service (i.e. UK only) you will want to make sure that the company can deal with those hard to get to rural areas. Are they trustworthy? What kind of a service do they offer? Do they provide feedback from past and current customers and clients? Testimonials will give a good indicator of the kind of service you are likely to receive. But make sure they have the network, vehicles and depots to back up their claims. An international courier service needs partnerships with air as well as sea delivery companies in order to offer you the most options in how your consignment is delivered.
Handling Your Precious Goods
You are going to need a courier service who goes that extra mile in ensuring your goods receive special handling where necessary. This may mean that fragile contents need to be given special attention, or perhaps for awkward or large consignments need more than one courier. Also – especially with documents – there may be a need for privacy on delivery. All of these scenarios call for special attention so the courier service you use needs to have the capacity to look at each of your consignments as a unique delivery.
Time-critical Delivery
Can your courier service rise to the occasion when speed is important? The standard deliveries in the UK are first class and second class mail. But as most business managers know, there is often schedules required within the supply chain that need specific delivery times. A great courier service will be able to adapt so delivery is made at specific times. Also, there may well be times when an urgent delivery is needed – perhaps even on the same day. You may not need this facility all the time but knowing the company has this service available will prevent a situation where you are constantly hunting down trustworthy providers.
Value For Money
Are you sure you are getting value for money? This is difficult to determine. But if you have all of the factors mentioned here you are certainly on the right track. Quality of service will lead to less headaches for you and less upsets for your business. So it is far better to ensure your business has a partnership with a courier service that can cover all requirements than buying cheap and having to deal with the fallout.
Flexibility In Courier Service
For a courier service to offer all the factors you require, they have to be flexible. They also need flexibility to respond to briefs which are likely to change quickly or have the internal capacity and systems to respond quickly when life gets in the way. For instance, here at Same Day Dispatch Services Ltd, we always ensure we can provide a back-up service if things go awry.
Support And Monitoring
The courier service you partner with has to be able to track your packages so you know where your consignment is at any given time. You will also need a support system which is friendly, approachable and efficient.
Same Day Dispatch Services Ltd is here for both residential and business customers. We want to get to know your unique requirements so that we can adapt our delivery services to meet your needs. With over 17 years' experience in the industry and access to the very best courier services in the UK and across the world we can get your consignment to its end point safely and on time. For an estimate click here. A courier service could be with you within the hour…
Tags: Courier Services, Delivering Parcels, International Couriers, Same Day Couriers Service