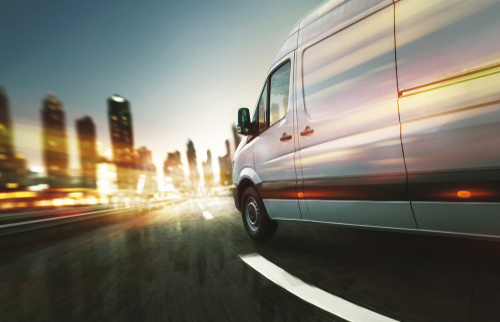 Some companies may baulk at the idea of contracting in an independent courier service – they would prefer to provide the service themselves. Then again, most find they are missing out a lot. As well as feeling that delivery is not important enough for expert input and costs, their fear is that by taking on a courier service they will lose control in some way of their supply chain and they may be afraid when delivery services fail, it will reflect on their own products and services.
Well, here at Same day Dispatch Services Ltd, we have found exactly the opposite in our partnerships with all businesses in UK industry. Our goal is to complement the products and services of the businesses and provide a service which leads to even greater customer satisfaction.
How do we do that?
Time-critical Services And A Same Day Courier Service
We go much further than getting parcels delivered on time – or within a specific time-window. We can offer a service to both business and residential clients whereby you can not only receive your goods at a specific time – you can receive them on the same day that you ordered them. For the new era of the last minute shopper, this is of course a fabulous new opportunity. For the businessman who is likely to need to keep their supply chain in check across the UK and Europe it is a godsend. Whether you need a one-off delivery at breakneck speed, or an on-going partnership to ensure time is not a problem – we have the resources to get your consignment to the right place, at the right time.
Excellent Handling For All Consignments
No two consignments are the same with a courier service. And a great courier service will ensure that the service given is tailored exactly to your needs. So if you have goods which are awkward to deliver (i.e. may need more than one courier to make the delivery), or if the goods are a little fragile, then we will make sure they are handled with the utmost care. We get to know your services and demands in order to offer an excellent on-going service. As we get to know you and your business – the better our service will get! To open an account with us click here
Our Courier Service Will Get To Know Your Business
Some managers worry that a contracted courier service will never understand company customers nor their goods and services. But we ensure that gathering that knowledge is at the core of our work. We are not just moving goods from A to B. We want to make sure that the service we provide mimics your USP's and market standards as far as we can. In order to do that, we have to get to know and understand your services and customers.
You Remain In Control
Good logistics and the supply chain are an essential factor in getting goods to the customer. Some managers may think by having a courier service which is in-house they are more in control of those inevitable times when things go wrong (i.e., through adverse weather, courier sickness etc) and can make adjustments more easily. But this is a false economy. A dedicated courier service has a superior experience of their industry and therefore can make changes to ensure delivery. We know what hurdles to expect and so we can minimise costs. For instance, to cover issues that may occur with our courier service we always look into a back-up service to ensure timely dispatch. But whatever happens, a great courier service keeps in contact with you all the way and makes sure you are aware of any changes to the project.
Want to know more about the courier service at Same Day Dispatch Services Ltd? Give us a call on 0800 999 1010 or get an estimate now online. We look forward to hearing from you!
Tags: Courier, courier serivces, Courier Services, couriers near me