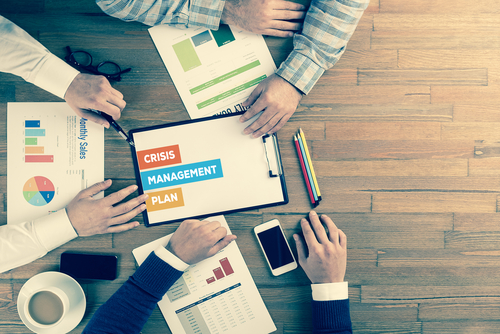 Logistics is an essential factor of good organisational management. An effective manager will ensure that the raw materials are distributed successfully to allow both manufacture and delivery to retail and customers. At the core of these systems has to be trustworthy carriers and courier services. In the 21st century global communications are so advanced (i.e., air, road, sea, online contracts) that we can ship the most superior or cheapest raw materials from the other side of the world, and also deliver branded products anywhere on the globe. But this also comes at a price – as the market expands so do the risks to the supply chain itself.
Crisis in 2020-2021
2020 and 2021 will not be years that we look back on with any relish. Many global issues have hit businesses whether they were selling locally or internationally. Let's take a look at some of the factors which need to be taken into account when planning courier services and a business supply chain.
Coronavirus and courier services
Covid-19 – or the coronavirus – has caused tragedy in the lives of individuals and prevented businesses from functioning and selling their wares. In order to restrict the spread of the virus, lockdown measures have resulted in retail outlets being temporarily closed down and factories prevented from manufacturing their products. The knock-on effect has been the risk of bankruptcy and unemployment.
Carrier and courier services have also been hit. Often, they are prevented from making deliveries due to regulations around travel distances and issues concerning delivery to areas in isolation. These problems are most profound when considering international delivery. Different countries will have different regulations and when the virus was at its height, crossing borders was halted.
Brexit and courier services
We were hit with a double whammy in 2021: the epidemic and Brexit. The pandemic, in the main, distracted from the issues of Brexit, but in hindsight it seems, overall, that we came out of it without the nightmare scenarios many envisaged. But there are still problems on the borders of Europe. These issues are more about dealing with new protocols (filling in forms to get into Europe etc.). But time involved in filling in forms, training courier services, and extra work hours can have a devastating effect of how the supply chain functions.
Demand and supply
At times of crisis, supply and demand become uneven. In normal times a logistics manager can, by looking at previous data, budget for months ahead. In a crisis, the future really does become an unknown quantity. The amount of raw materials needed and how they can be accessed is a new and difficult problem. There is also the issue of how to structure the courier services to meet an unknown demand.
Competition
Keeping a close eye on competition is always a factor for any astute manager, but at times of crisis, it becomes more intense and threats can come from any quarter. For instance, since the beginning of the epidemic, the methods available for people to buy and sell have changed immeasurably. As physical outlets have become restricted, consumers have flocked to the internet. The courier services industry in particular, ironically, has benefited from this upheaval in many ways, but for most industries it could mean a complete restructuring as to how the supply chain works as online buying becomes paramount. Hence management must research who will be the competition in a new marketing world.
Over 17 years experience in courier services
Here at Same-Day Dispatch Services Ltd we have over 17 years of experience behind us. Therefore, we are well aware that we have to keep a keen eye on the current climate in the market, back up deliveries to enhance our services and adapt to changes we cannot control. Only this way do we continue to provide a superior courier service that stands head and shoulders above our competition.
Tags: Courier, Courier Services, Couriers, Parcel Delivery, Parcel Delivery Services