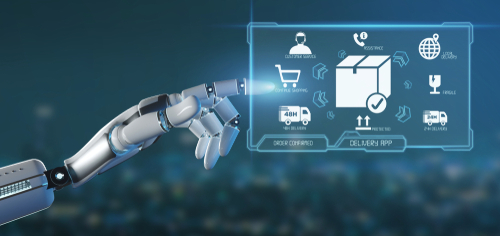 Over the past 10 years delivery services have advanced enormously. Who would have believed that a business would be able to offer their clients safe guaranteed same-day delivery? Indeed, who would have imagined that even in these dark days of Covid-19, a client can still track their valuable packages precisely and time delivery almost to the hour? It is all becoming a great reality. But what are likely to be the new innovations for delivery services in the future?
Here at Same-Day Dispatch Services Ltd our goal is to keep up with new cutting-edge delivery services which add to the client experience. In the 21st century when technology can become outdated before you have even left the shop, we want to make sure that any new innovation we invest in will benefit our consumers – rather than just being technology for technology's sake.
So what could delivery services of the future look like?
Drones
Drones are the new super-robot invention which seem to be useful to many industries. Consequently, there is clearly a possible place for drones in delivery services and Amazon have already grasped the nettle. Amazon Air have found that this service could offer enhanced reliability and faster delivery from courier services. But there is a downside to be taken into account. They can only fly in good weather and in daylight. Also, packages need to be lightweight so they restrict the type of parcels which can be carried. Drones also need a fair bit of room to land.
Perhaps the most important point is not everyone wants delivery by a robot. It takes away that personal touch and a certain amount of flexibility.
The Mole
Invented in Cambridge it was originally considered useful as a concept for successfully bypassing congested city routes. It is currently being trialled in Northampton.
"The Mole" may sound like a cute little rodent (or irritating vermin – depending on who you are) but it is in fact the newest innovation in cargo delivery services. Presented originally by Mercedes at the beginning of this year, the main goal of this system is to cut down the amount of time it takes for articles to be sorted. Pallets of packages are rolled into a driverless capsule called a Mole. Next the capsules are propelled by magnetic waves produced by the motors inside of them. The Mole then travels down an underground track like a railway. Finally, the track leads to a distribution centre where packages can either be claimed or are taken by courier service to their final destination.
According to experts this system, if successful, isn't likely to be running below our streets anytime soon, but it really does look like an efficient way to deliver consignments and also reduce the amount of vehicles on our roads.
Food delivery services
Food delivery has become a big thing and has become an essential outlet in these dark days of the pandemic. But there is no doubt that this is a sector where technological advances are being trialled. As ideas abound about driverless cars etc., retail outlets are moving into the area of "distribution kitchens". It is much easier for organisations to distribute centrally. Also, bigger organisations are taking on all types of menus rather than just one food type (i.e. Chinese, Indian, Greek etc). At the same time they are considering the concept of subscriptions to entice customers to have takeaways delivered on a more frequent basis.
Delivery service apps
Delivery service apps aid businesses to administer the service and help customers order, agree terms for dispatch, track and give feedback on delivery. They have been with us a while, but they continue to get more powerful and technologically innovative. This is now an area of enormous growth on the internet. From apps which offer workforce management solutions to digital service dispatch systems, centrally organised couriers can take instructions and plans from the apps. This allows for more flexibility, reduced overall costs and focussed delivery services.
We like to think that Same-Day dispatch services offer a taste of the delivery services of the future. To learn more about us click here. We could be with you within the hour…
Tags: International Couriers, Parcel Delivery Services, Same Day Couriers Service