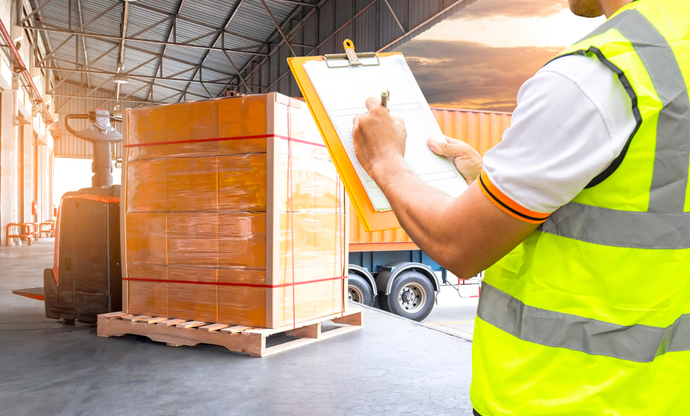 There is no doubt that if your supply chain calls for forwarding large consignments for delivery nationally or internationally, you are going to need the use of pallets. When looking for a safe, fast delivery, pallets allow the business manager to pack a large amount of goods within a small space. Thus, delivery is fast, secure and as inexpensive as possible. At the delivery service warehouse there will be tools and equipment to enable a streamlined and efficient movement of the freight from base to destination (i.e such as forklifts, pallet jacks or conveyers). But for the most efficient dispatch and journey you will need to ensure that your goods are packed correctly. Here are a few tips to give you piece of mind with your project and maximum profit from your courier service.
The right pallets for your project
Pallets have been with us since the mid-20th century and are at the very core of successful delivery projects. There will be situations when you need to acquire pallets yourself. So, when considering which pallet to use it is important to recognise that the cheaper variety may not be your best bet. The better-quality pallet will last longer and give better return on your money. Also, reusable pallets are going to be much better for the environment. Wood pallets are traditional in the marketplace, but the plastic pallet allows for durability and ease of cleaning.
Size and weight of your goods is important…
At the end of the day a pallet is designed to move your valuable goods from A to B. So, it is important that you find the correct size for the job. Where there is overhanging at the edges or gaps between boxes, safety or cost is not at an optimum. So check with your courier to determine weight restrictions for freight (at Same-Day anything over 500 kgs which is destined to a location outside of the UK will need prior approval). By maximising space, you are reducing the number of pallets needed or delivery journeys expected. So that humble little pallet is key to making your deliveries work.
Monitor wear and tear on your pallets
Don't cut corners – old over-used pallets are likely to break and put your valuables at risk. Check them regularly and buy new when needed. A little investment at the beginning of the journey could lead to smoother transit and greater profits overall.
Internal packing prevents damage
Where your consignment is made up of smaller items, prevent damage through movement by padding boxes with bubble-wrap, plastic wrap or cardboard. If you have individual cartons which will be going to unique destinations, don't forget to label and address each individually. Also, you can help us get your valuables to their destination in one piece by labelling a box if it cannot be lifted by forklift truck (followed by clear lifting instructions)
Use shrink wrap or Masonite sheets to cover your goods. Indeed, this will protect your valuables and keep them in tight position together. For extra protection from damage you can also consider using strong strapping.
Getting your consignment to a depot
Here at Same-Day Dispatch we have over 70 partners across the UK. So you will never be far from one of our exceptionally reliable depots. We are happy to provide daily collections from your own premises. Plus, with in-cab communication, we can keep you in touch with the progress of your consignment. No consignment is too big. In fact, we offer a discount for multiple pallets in a single consignment.
At Same-Day Dispatch Services Ltd we can guarantee getting your valuable goods to their destination at a specific time and in one piece. We will do the legwork. Make sure your goods are packaged well and we can look forward to a very happy partnership. For a quote please click here