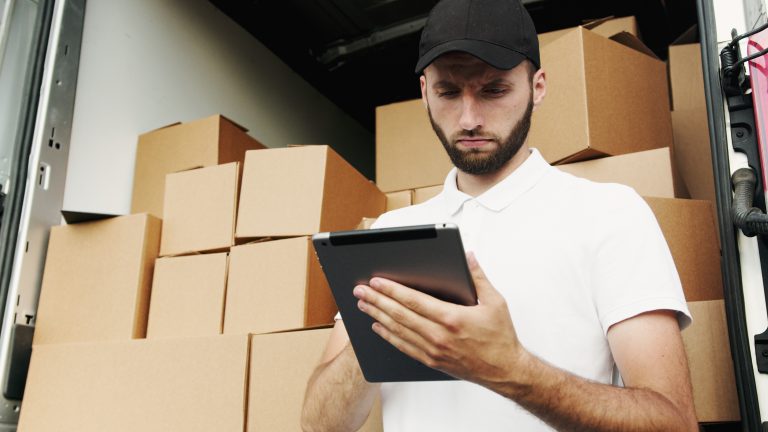 We live in an 'always on' world and increasingly same-day delivery is seen as the minimum that a business needs to offer its customers.
Companies can add real value for their customers and give themselves a competitive advantage by adding in a same-day delivery service to their proposition and in this article, we wanted to identify some of the good (and the bad) points about offering this.

What is a same-day delivery service?
This might seem like a stupid question but it's vital to start off by identifying exactly what we mean by 'same-day delivery'.
This is important because if you and your customers have different views about what makes up same-day delivery then you could find yourselves at loggerheads.
In general terms, same-day delivery means delivery of an item direct from A-B and as soon as possible.
Some companies may choose to offer a 'next-day delivery' service that actually means delivery on the following day, which is of course totally different.
It's an important distinction and to an extent, we can be forgiven for expecting our customers to be able to work out what we mean on their own.
For example, customers would rightly be annoyed if the same day delivery of their takeaway meal turned up 23.5 hours after they ordered!
In contrast, buying a handmade sweater from a company on the Isle of Arran that turns up the next day would probably mean that they had a very happy customer.
This means that it is important that when a business decides to offer a same-day delivery service it is completely clear about what this means.
How same-day delivery adds value
Whether you are supplying business or private customers, being able to provide your goods quickly adds real value.

People who need that forgotten birthday gift, a replacement for a broken household appliance or an outfit for a last-minute event say that they areprepared to pay more for the item as well as for the shipping and consumers that are able to get same-day delivery also tend to abandon their shopping carts less.
In the B2B sector, shortening the purchase to delivery time gives your customer the chance to add value in turn for their customer.
A good example of this would be being able to provide parts quickly for a service engineer in the field so that they can service their own customer's dishwasher quicker and in turn make them happier.
So we can see that adding in the option of receiving your goods quicker can not only add value for your customers but also your customers customer.

The benefits of same-day delivery
There are a number of benefits of offering quick delivery for your customers that every business can take advantage of
Greater convenience – consumers say that one of the reasons they shop online is for convenience
Gives you the edge – you gain an advantage over your competitors who can't offer same-day delivery
Improved customer satisfaction – quick delivery makes your customers happier
Ability to become part of your customer's operations – if your customer knows they can get your products quickly, they begin to rely upon you
Increases online store conversions – research shows that quick delivery aids sale completion
We can see that there are some significant advantages to putting in a same-day delivery option for your customers and so if it appears to be suitable for your business then it makes sense to look at it further.

Same day delivery – the downsides
Putting in a quick delivery option isn't right for every business and in our view, you do need to be realistic about whether this is the way to go.
The main thing to consider is whether you are willing to really commit to the quick delivery method. It's much better to not offer same-day delivery rather than offer it and fail to achieve.

Questions you need to ask;
Do you have sufficient stock at all times?
Do you have a reliable same day courier service you can use?
Are you able to reduce the order processing time to allow for delivery?
Can you amend your website to include the same-day option?
Have you trained your staff to understand what the change means?
Will your customers value the option to pay more for quick delivery?
If you can answer yes to these questions then it is likely that offering a same-day delivery service can add real value to your products for your customers.

What to do next
Decided that same-day delivery is the way to go?
A minute spent planning will save you an hour in implementation so take some time to work out how to go about it.
Your first step has to be to talk to a reliable and cost-effective same-day courier service that will be able to talk you through your options.
Here at Same Day Dispatch Services, we are experts at helping our customers get the best out of their logistics and we can advise you on the things you need to have in place to make your new service a success.
Call us now 0800 999 1010 and let's talk about how you can start adding real value for your customers.