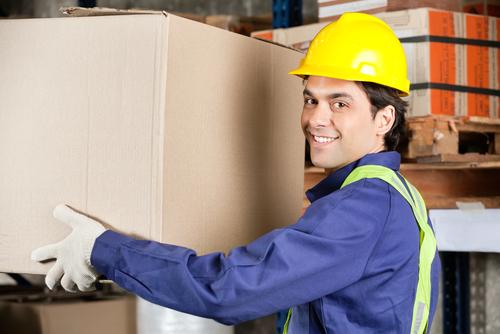 Here at Same-Day Dispatch Services Ltd we are proud to say our good reputation goes before us. As a robust company with access to a substantial network of depots, vehicles, and couriers across the UK we can get your precious cargo to the right place, at a specified time – just about anywhere in the world! Our International parcel delivery service is staffed by couriers who are informed about your industry and so can offer special attention to each package.
We work together with our customers to ensure safe delivery
Our logistics experts will work to ensure each delivery has back-ups (i.e. another courier we can approach if needed) so we can guarantee timed deliveries and a same-day parcel delivery service. But we care about your business and your cargo and for extra safety your parcel needs to be packed correctly. We need your help too. Let's work together.
As an international delivery company we can only provide a superb guaranteed reliable service if the cargo is safe for travel. In other words, packaging your business goods well is going to make that journey even swifter and ensure your valuables reach their destination as they should do. So, we have put together some tips as to how to package your valuables when using our courier services.
Is packaging made for international transportation?
Consider your goods and their packaging. It is fair to say that when packaging is designed at the manufacturing level, the focus was on how they would be presented on shelves – or how to engage your customer base. However, that packaging may not be the safest format for transit. It may mean further external packaging is needed to make a quality journey.
The correct container for International parcel delivery
If you are going to place your goods in cardboard boxes, make sure the box is up to the job! Check the boxes over for tears and rips. It is true that older boxes will lose strength and reliability. Therefore, consider using new boxes. Indeed, corrugated boxes (double-wall corrugated cartons) are perfect for the job – especially for heavier consignments. In all scenario's – "double-box". This means placing your manufacturers box within a sturdier box for the parcel delivery service. The corrugated box should be 15 cms longer, wider and higher than the manufacturers box. And use cushioning materials between the 2 boxes.
Good cushioning is essential for a good delivery
The key to transporting goods and valuables internationally is making sure each individual item is cushioned during the journey. So, if you can wrap all items individually. This will ensure that each item is cushioned in transit.
If a cardboard box is too big, your goods are likely to move around inside. Cushion goods that are likely to move around with bubble-wrap, padded bags or soft paper (click here to see our full list). Also, if the boxes are too big, you are going to take up more room in our vehicles reducing the amount of goods we can carry. Be careful you do not overfill your boxes, as they need to be easily moved between vehicle and depot. Cardboard can also break if there is too much weight inside.
Transporting liquids
Do you need liquids delivered? Remember to place bottles or containers within plastic bags for extra security. This is important. The reason for this is, if there is a leak you will not only be losing your precious goods, but also those leaking goods may also cause damage to other items during the time of the International parcel delivery.
Sealing your boxes for international parcel delivery
Ok. So now the goods are in strong individual packaging for transit for our delivery service. They have been placed in larger (appropriately sized) cardboard boxes with good cushioning inside. So how are you going to seal the boxes? We advise that you take no chances and use strapping or shipping tape. Use "arrow-up" boxes for vulnerable goods.
Make sure that each package or box is clearly labelled with the correct address. This is because you need the label to be easy to read. If the labels are to be hand-written please use capitals to make the address especially easy to read. Just in case the package should be opened during the journey for whatever reason, address individual boxes inside.
To learn more about Same-Day Dispatch Services Ltd and to get a quote,please click here – we could be with you within an hour…
Tags: Delivering Parcels, International Delivery, Parcel Delivery, Parcel Delivery Services, Reliable Deliveries. Reliable Parcel Delivery