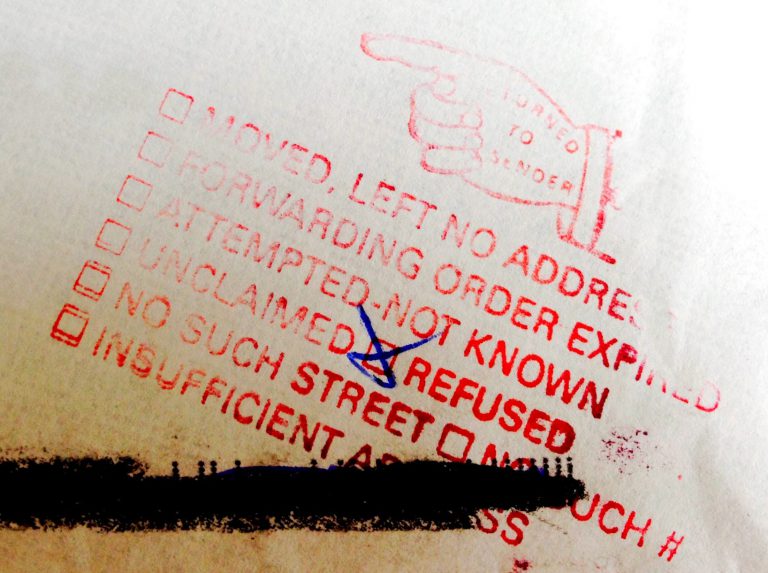 Although parcels don't get misdelivered too often, mistakes do happen from time to time. After all, there are literally millions of parcels traveling the world every single moment. So, it can't be surprising that some of them end up on a wrong address.
If you've sent a parcel to a wrong address by accident, worry not, because these problems do have their solutions. In some cases, they're really easy to solve. In others, you will need a little bit of time and afford in order to re-send the parcel, this time to the right destination. Whether the problem is going to be big or small depends mostly on time. If you spot the mistake soon after sending the parcel, you can redirect it to the right address easily; if not, the problem can get ugly.
What to do if the Parcel is Still on the Move?
If the parcel that you've sent accidentally to a wrong address is still on its way, you can just get in touch with the courier service and tell them about the mistake. You don't need to look for the specific courier who's received the package; you need to notify the courier customer service. Their job is to get in touch with the driver who has the package with them and tell them about the change of plan.
In most cases, the courier service won't charge you for this, although there are some examples. It all depends on the mileage your parcel has traveled. For example, if you've sent it to Australia instead of Austria, you can bet they're going to charge you for your mistake.
Another worry you got to have is whether the courier has forgotten to make the package as delivered. Sometimes, they simply forget to do it and the result is that when you take a look at the parcel tracking app, you will see that it's still on its way. But, in fact, the parcel has already been delivered. And it's been delivered to a wrong address.
What to Do if the Parcel is Delivered to the Wrong Address?
Let's say you've sent a package to a wrong address, but you've noticed it when it was already too late. Or, maybe you didn't even notice it. Maybe the person who received the package was the one to notice the mistake. Or, maybe the person who was awaiting your package became tired or waiting and decided to ask around.
Whoever was the one to notice it really doesn't matter much. If the mistake was made by you, you probably feel an obligation to set everything straight. So, how are you supposed to do it? Well, there are several things you can do at this point. One of those is to get in touch with the courier service and explain the whole situation to them. Unfortunately, they don't have to help you with this, because they did their job by the book. They got the parcel delivered to the address that you had given them.
Still, the experience has shown that courier services are very user-friendly and usually very open to helping their customers who are in trouble. If you ask them to help you, they probably will. But, you can't ask too much from them; they could go and pick up the parcel again and this time deliver it to the right address. However, you can't ask them to go and ask the person who's received the package to give it back. That's something you will have to do on your own.
The people from the courier service might think that it would be sort of harassing to go to the person who's accepted the package and ask it back. This goes double for cases when the parcel recipient isn't willing to part with it. You will have to talk to them and ask them to return the package. So, how are you supposed to get in touch with that person?
Well, look for the receipt you got from the courier when you sent the package. That's where you will find their address. Now, it's time to take your phonebook (if it's a local address) or go online in order to find the phone number of the person living there. The good news is that there are all sorts of online directories that can help you with your quest.
Why Do These Problems Happen and How to Prevent Them?
These issues happen often to the people who send packages on a daily basis. If your business relies on shipping products to all sides of the world every day, it's fair to assume that some mistakes will slip in from time to time. But, there are some methods you can use to lower the chance that such mistakes will happen.
For instance, a very good idea is to check every detail after writing it down. But, your eyes might be too tired if you send dozens of parcels every day, so it's better to give someone else to do it. And that someone could be the person who is supposed to receive the package. Just make a screenshot of the shipping form (if you're doing it online) or take a photo of it (if you're doing it manually) and send it over to them to take a look and see if everything is okay. Only when they confirm that everything is in perfect order should you send the parcel.
Another very good idea is to do your research when deciding which courier service to use. There are some companies that have methods for solving problems such as misplaced parcels. And they might be willing to solve the problem for you without charging anything extra. Furthermore, if you are doing business with only one courier company, they will probably want to reward your trust by taking care of such problems on their own. Actually, in most cases, picking the right company is all you got to do.
Tags: International Shipping, Parcel Couriers, Parcel Delivery, Parcel Delivery Services