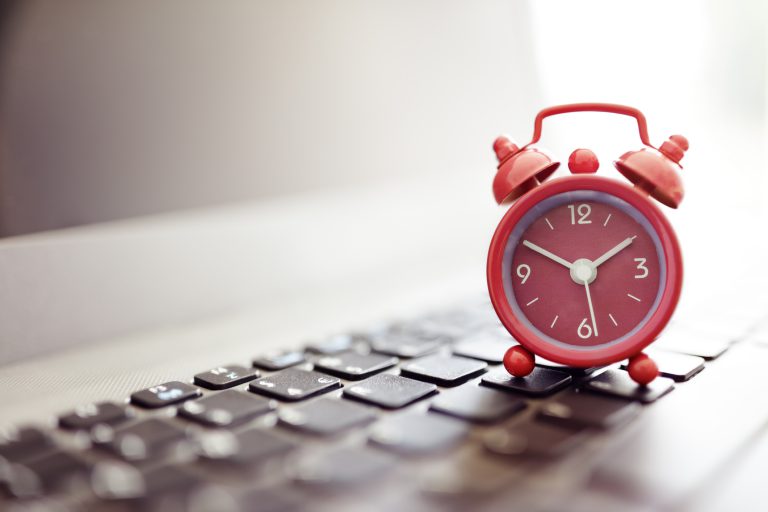 You need a time-critical logistics provider. Put simply: you need a same day delivery service that hits deadlines. What are the characteristics of the most successful couriers?
Here are the six essential qualities of a same day delivery service.
Speed
The world moves at an ever-faster pace and logistics must keep up. You need your time-critical logistics provider to meet deadlines, every time. Speed is not just about the quickest time between location A and B. You need fast acknowledgement of your message, the request processed, a solution devised, and the staff deployed.
Does your UK courier have policies and standard operating procedures in place to ensure the most efficient and effective response to your requirements?
It is not just about having the best of intentions to deliver quickly. Staff should be trained and experienced in providing the promised service. When time is critical nothing should be left to chance.
Consistently arriving at the time specified should be an essential ingredient of your logistics provider. You need to trust the service, and so reliability is a must.
Reliability
One of the ways to engender trust is the offer of transparency. Your logistics provider should give you access to comprehensive tracking data. If possible, this tracking should be in real-time, with a continual update of estimated time of arrival. At no point should you be in doubt where your consignment is on its route to its destination.
Customer-focused
Every company, in every sector, understands that customer service is essential to the success of an organisation. New business is challenging to win. Therefore, your UK courier should be aware of your needs and the values of your company. The delivery service should work to build a relationship with you, partnering you in the goals of your business.
Checking the effectiveness of customer service is straightforward.
Look to the phone line: Will it get answered quickly? The courier should understand that your time-critical delivery could be urgent.
Look to the website, is all the information needed available at your fingertips?
Check the solution offered: does it show an understanding of your needs?
Another way to be sure of customer service is by looking at testimonials and reviews. Look for specific examples, where the customer is glowing about the small choices made by the company.
Inventive
You need a time-critical logistics provider that can offer bespoke solutions. No off-the-shelf package can deal with all your requirements, all the time. Therefore, the communication with the courier should be outstanding, as should be the response. Your operator should then have the imagination to design a solution that meets your needs, despite the challenges your present.
Logistics providers are known for logic. Carefully mapping out the steps of deliveries takes a structured mind. However, those providers with talent also bring an element of invention to the choices they make. There should be moments of genius when they exceed your expectation of what a UK courier could achieve.
Transparent
Knowing what is happening to your precious consignment while it is out of your hands is vital. You need to be able to track the progress and be sure of the delivery time. Transport Management Software now allows for real-time tracking of your package from pick-up to delivery. This tracking should give you the peace of mind needed and can only be provided by the best parcel delivery services.
Adaptable
Flexibility is the most important quality of the courier you select for your time-critical logistics. All the planning in the world cannot account for everything that will impact the delivery of a consignment. Therefore, your provider should be able to adapt to changing circumstances and conditions.
This is not just about the day-to-day deliveries. The best couriers continually reflect and learn. They will be tracking key performance indicators and looking to where they can improve. They will be up-to-date with the latest technology and how this could increase the efficiency and effectiveness of delivery services. This is not just about the vehicles on the road but also the computers in the office, the connectivity, access to the cloud, and understanding the potentials of blockchain and automation.
In short
A collaborative relationship with a client underpins all other qualities. Trust is the only currency. You are handing over your cargo to us. It is not just about the cost of the item but also your company reputation if we do not deliver as promised. The impact of damage is expensive for both companies. Therefore, unless the courier service works hard to shape a transparent, reliable and open relationship with you, then they do not deserve your loyalty.
Same Day Dispatch Services works hard to be the best UK time-critical logistics provider. We design bespoke solutions for clients. This design is a result of hearing your needs, being clear, and then actioning your requirements in an imaginative solution. Same Day Dispatch Services if you would like to see why we are an outstanding time-critical logistics provider. Call 0800 999 1010.
Tags: Courier, Courier Services, Parcel Delivery, Reliable Couriers, Sameday Couriers