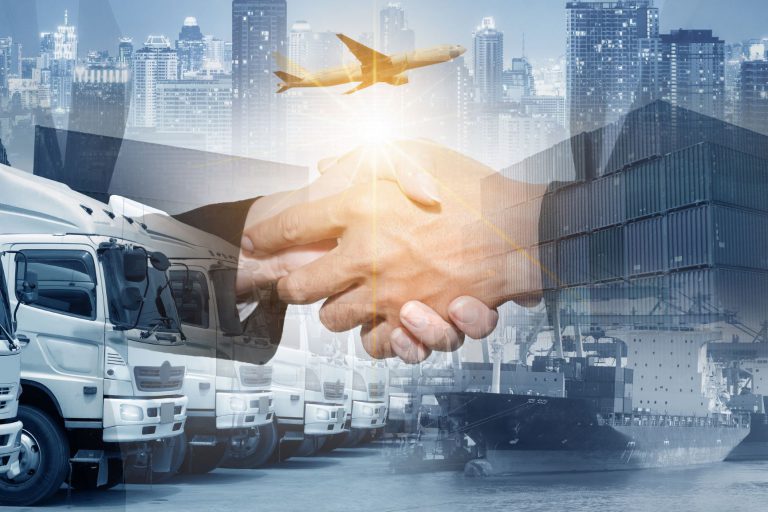 Are you wondering if it's time to look for a time-critical courier service? The courier you currently use might have been the most affordable or convenient when you started out, but that doesn't mean they are still right for your business.
In fact, they could well be holding you back now. If you want to get the best deal and service that's tailored to your business, you need to evaluate your provider and your options annually and make changes if necessary.
When evaluating your current service, there are certain red flags to look out for. If you spot any of these red flags, it may be time to find a new express courier service – and fast.
Your Shipments Arrive Late
It's surprising how many businesses accept late shipments as part of the deal but it doesn't have to be.  If your courier is often late on deliveries or fails to meet deadlines, or even worse, loses or damages your goods, it's definitely time to consider a change.
Consistent sales depend on customer satisfaction and if your courier is failing you on that front it could be costing you money. Don't let your business suffer – shop the market and find a courier that can guarantee on-time delivery as well as offering emergency delivery when needed.
They Can't Scale Up with You
A courier's ability to scale with you is crucial. It's no good if you start trebling sales if the courier can't cope with the added demand. Seasonal trends or unexpected demand can lead to a steep increase in orders. These new customers are not going to remain loyal for long if you can't deliver what they're asking for. Therefore, you shouldn't stay loyal to a courier that can't deliver what you are asking for.
Make sure to find a courier service that has the capacity to deal with large, unexpected orders without any issues. As your business begins to scale, they should be able to take on the extra workload seamlessly.
Response Time is Slow
Your courier team is a vital part of your business and you should be equally important to them. They should be doing their utmost to keep you happy as a client. If they are slow to respond to orders or queries, this could be a sign there is a problem. This might even be an early warning sign that they're having difficulties maintaining a good service.
When looking for a new courier service, find one with a reputation for outstanding customer service. There should always be a person on the end of the phone to answer your queries when they arise.
You Have No Way of Tracking Shipments
Time-critical couriers should have no problem with updating you with the exact location of your goods. You need to be able to account for your goods from the moment they leave your warehouse to the moment they are received by your client. If your courier can't provide you with this crucial information, it's a clear sign you need a better courier for your business.
Their Price Doesn't Align with Your Means
Is the courier service you use extremely expensive or shockingly cheap? Either is a sign they are not right for you. Ideally, the price you pay needs to meet your means and expectations. If they are too expensive, it could be unnecessarily hurting your bottom line.
Contrastingly, if your current courier is incredibly cheap, although it might look good on paper you get what you pay for and the service might be sub-par. Paying a little more will go a long way.
Also, be wary of a courier company that undercuts the competition consistently. This can have a huge impact on the long-term scalability of their operation and could mean they will let you down on the customer service side.
Overall, it's important to find a service that meets your expectations without hitting the purse strings too hard. Find a courier company that offers the most benefits for a price your business can truly afford.  
You're unable to offer Same-Day Deliveries
In the current climate, same-day delivery is what customers expect. If you have a client who needs an order last-minute, you need to be able to rely on your courier service to deliver. Unfortunately, there are many couriers who simply do not or can not offer this service.
Find a reliable courier company that can be relied on whatever the situation or timescale. They are out there.
You're Limited to a Certain Geographic Area
Many couriers are limited to a specific location but that doesn't mean they should dictate where you can and can't send shipments. You need a service that can deliver to any customer no matter where they are. Any courier worth their salt will be able to provide this sort of door-to-door service and you should be looking for one that can if your current service cannot. Nothing will stall your business growth more than being limited on the scope of delivery.  
Lack of Established Industry Experience
You should always find a courier service that specialises in your industry. If you're in the aviation business, you're going to need a courier capable of delivering large consignments and you may need a fleet of vehicles. On the other hand, if you're in the produce business, you're going to need a courier with temperature-controlled vehicles to keep your products fresh.
Whatever it is you need to ship, make sure the courier service you use has trained and reliable drivers as well as the correct facilities for the job.
It may be beneficial to look for a company that can offer a range of different delivery methods to meet all your needs. Make sure they have industry experience and the facilities available to deliver your consignments safely and in perfect condition.
Find Out About Our Courier Services Today
If you think your business could benefit from a fresh courier service, get in touch with Same Day Dispatch Services today to get a free quote and find out how we can help. Tel: 0800 999 1010.
Tags: Courier, Courier Services, Parcel Delivery, Reliable Couriers